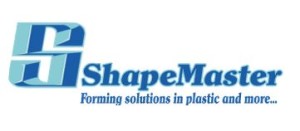 ShapeMaster, Inc. specializes in plastic vacuum forming, drape forming, pressure forming, CNC machining, and plastic/metal fabrication. ShapeMaster, Inc. has provided quality goods made of plastic, metal, wood, foam and various resins since 1990. They work with engineers, designers, and inventors to take their print, sketch, or idea and turn it into reality. Their engineering/design team stands ready to assist in preparing CAD files that can be used in any of their processes. Over the last 20 plus years, they have used their problem solving skills to assist industries from agriculture to aerospace to medical to automotive in bringing their projects to fruition. Custom thermoforming, CNC machining, plastic/metal fabrication, drape forming, and other processes occur daily in their facility using plastic materials (ABS, PETG, CAB, UHMW, HDPE, etc.), metals (aluminum and stainless steel), as well as various resin, foam and wood products.
Products/Services
Services: Vacuum Forming, CNC Machining/Tooling, Custom Fabrication, Prototyping, Guarding & Clean Room, Fabricated Tanks, Rapid Prototyping, Powder Coating, Drape Forming, Project Management, Engraving, and more.
Products: Wafer Dipper, Plastic Containment Trays, Multi-Cavity Trays, Motorcycle Accessories, Electronic Enclosures, Pistol Grips, and more.
Fun Facts
Their Ogden facility has expanded three times to accommodate the latest technology, including new thermoformers, allowing them to enhance their production abilities to better serve their customers.
Prototyping is not a problem. They average one new product every week.
Clients: Anheuser-Busch, Flex-N-Gate, Frasca International, General Motors, Herff Jones, John Deere, Monsanto, the University of Illinois, and many more.