2016 Innovation Celebration Finalists Announced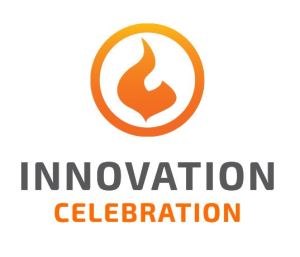 The Champaign County Economic Development Corporation is pleased to announce finalists for the 11th Annual Innovation Celebration in recognition of those individuals and organizations that have made significant contributions, taken risks, and provided leadership to ensure the continuing economic success of Champaign County, the ongoing success of the University's economic development mission, and the growth of entrepreneurial talent and energy in the community.
Innovation Celebration is not merely an award for accomplishment, but a benchmark of success for those outstanding individuals, organizations and corporations who are nominated and selected to receive this prestigious award. Additionally, Innovation Celebration serves as a tangible collaboration between the Champaign County EDC, University of Illinois, Parkland College and the community.
The winner of each award category will be announced at Innovation Celebration 2016, held at Krannert Center for the Performing Arts on Friday, January 22, 2016 from 5:30 – 8:30 pm. To RSVP and learn more about the event, visit www.innovationcelebration.com.
Award Finalists
Entrepreneurial Excellence: Social Venture Award
PSYONIC
Pens to Lens
MakerGirl
Entrepreneurial Excellence: Student Startup Award
Blink Technologies
FlipWord
BioAnalytics
Entrepreneurial Excellence: New Venture Award
Inprentus
Quicket Solutions
RINGR
Entrepreneurial Excellence: Advocacy Award
iVenture Accelerator
Stephanie Larson
Paul Magelli
Innovation: Economic Development Impact Award
Carle Illinois College of Medicine
State Farm Research & Development Center
The Pygmalion Festival
Entrepreneurial Excellence: Management Award
John Busbee
Mike Folk
John-Paul Buzard
Innovation: Longevity Award
Wolfram
Pixo
R Systems NA, Inc.
2016 Innovation Transfer Award Recipient – University of Illinois
Dr. Paul Hergenrother
Innovation in Engagement Award – Parkland College
Award recipient will be announced at the event.
The EDC is pleased to work with the following sponsors of Innovation Celebration 2016: the University of Illinois' Technology Entrepreneur Center, Research Park, Office of Corporate Relations, and Office of Technology Management, along with Krannert Center for the Performing Arts, Parkland College, Singleton Law Firm, Serra Ventures, Pavlov Media, BRG Sports, City of Champaign, Village of Rantoul, Martin Hood Friese & Associates, EpiWorks, Illinois Applied Research Institute, Fox Development Corporation, Ramshaw Real Estate, Illinois Small Business Development Center at Champaign County EDC, U of I Employees Credit Union, Surface 51, M2 on Neil, and McDonnell Boehnen Hulbert & Berghoff.