2017 Innovation Celebration Finalists Announced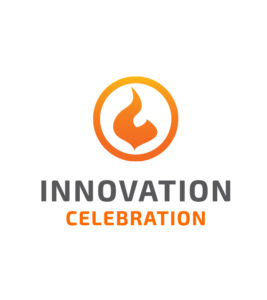 CHAMPAIGN, IL, January 17, 2017 – The Champaign County Economic Development Corporation is pleased to announce finalists for the 12th Annual Innovation Celebration in recognition of those individuals and organizations that have made significant contributions, taken risks, and provided leadership to ensure the continuing economic success of Champaign County, the ongoing success of the University's economic development mission, and the growth of entrepreneurial talent and energy in our community.
Innovation Celebration is not merely an award for accomplishment, but a benchmark of success for those outstanding individuals, organizations and corporations who are nominated and selected to receive this prestigious award. Additionally, Innovation Celebration serves as a tangible collaboration between the Champaign County EDC, University of Illinois, Parkland College, and the community.
The winner of each award category will be announced at Innovation Celebration 2017, held at Parkland College on Friday, March 3, 2017 from 5:30 – 8:30 pm. To RSVP and learn more about the event, visit www.innovationcelebration.com.
Award Finalists
Entrepreneurial Excellence: Social Venture Award
Young Entrepreneurship Program (YEP) – Champaign Unit 4 Schools
The Art of Science – Carl R. Woese Institute for Genomic Biology
AWARE (Accelerating Women And underRepresented Entrepreneurs)
Entrepreneurial Excellence: Student Startup Award
Therapalz
Amber Agriculture
Cast21
Entrepreneurial Excellence: New Venture Award
Reconstruct Inc.
Petronics (Sprite Robotics)
PhotoniCare, Inc.
Entrepreneurial Excellence: Advocacy Award
BIGG Success
Coattails, LLC
Jed Taylor
Innovation: Economic Development Impact Award
II-VI EpiWorks
SuperValu
Flightstar Corporation
Entrepreneurial Excellence: Management Award
Sanjay Patel – Personify
Beth Ladd – Caterpillar Data Innovation Lab
Laura Bleill – chambanamoms.com & University of Illinois Research Park
Innovation: Longevity Award
APL Engineered Materials, Inc.
Litania Sports Group
Surface 51
2017 Innovation Transfer Award Recipient – University of Illinois
Dr. Frederic Kolb
2017 Alexis Wernsing Innovation Award Recipient – University of Illinois
Arielle Rausin
2017 Innovation in Engagement Award Recipient – Parkland College
Jenni Fridgen
The EDC is pleased to work with the following sponsors of Innovation Celebration 2017: the University of Illinois' Technology Entrepreneur Center, Research Park, Office of Corporate Relations, and Office of Technology Management, along with Parkland College, Singleton Law Firm, Serra Ventures, City of Champaign, Village of Rantoul, Bridge – Champaign County's Virtual Incubator, Martin Hood Friese & Associates, Fox Development Corporation, Ramshaw Real Estate, Illinois Small Business Development Center at Champaign County EDC, Hanson Financial, AARP, Surface 51, Guth & Associates, Pixo, Carle, IllinoisVENTURES, Huawei, II-VI EpiWorks, Adjacency, and Frasca International, Inc.
###
Press:
Agriculture Instructor Wins Community Innovation Award, Parkland College
Professor recognized for ag work, WCIA 3 News