2018 Illinois Manufacturing Day / Month
Huge thanks to all of our local companies who opened up their doors for tours in celebration of Manufacturing Day and Illinois Manufacturing Month! More than 175 attendees joined us for tours at local companies, including several area high school students.
Advanced Filtration Systems Inc.
Champaign, IL
Established in June 1986, Advanced Filtration Systems Inc. (AFSI), manufactures liquid filters using automated, computer integrated manufacturing (CIM) techniques. Highly automated production techniques enable AFSI to manufacture filters of the highest quality at competitive prices. The filters are used in lube, fuel, and hydraulic applications. Learn more at http://www.afsifilters.com/.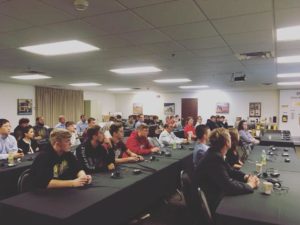 Litania Sports Group 
Champaign, IL 
Litania Sports Group is the parent company of two market-leading brands in the sports facility market, Gill Athletics and Porter Athletic. Learn more at http://www.litaniasports.com/.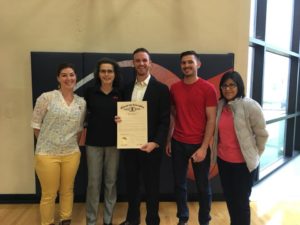 ShapeMaster, Inc. 
Ogden, IL 
In January 1990, ShapeMaster was formed because they saw a need to provide buyers, engineers, inventors, and designers with the ability to order small or large quantities of solutions in plastics and other materials for the manufacturing of their products; regardless of their size, they receive the same high level quality of service. Learn more at https://www.shape-master.com/.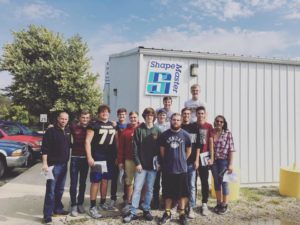 Illinois MakerLab 
Champaign, IL 
The Illinois MakerLab is the world's first Business School 3D Printing Lab. The lab was co-founded by Dr. Aric Rindfleisch (Executive Director) and Dr. Vishal Sachdev (Director) and opened in Spring 2013. Learn more at https://makerlab.illinois.edu/.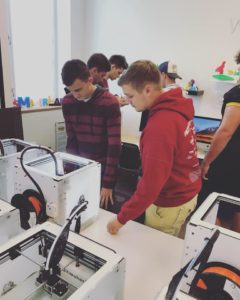 Riggs Beer Company
Urbana, IL
Riggs Beer Company, opened in June 2016, is a family-owned production brewery and tap room in Urbana, Illinois that features Lagers and other German and American beer styles. Learn more at http://www.riggsbeer.com/.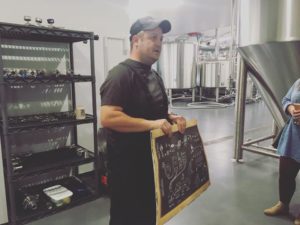 The Product Manufactory
Urbana, IL 
The Product Manufactory (TPM) is a product design and R&D firm composed of highly skilled engineers, designers, coders, and fabricators. The products they've developed have ranged from research instrumentation to consumer electronics to railroad power supplies. Learn more at https://www.theproductmanufactory.com/.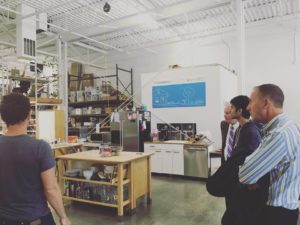 Inprentus, Inc. 
Champaign, IL 
Inprentus manufactures the most efficient high line density diffraction gratings in the world. Inprentus was founded in June 2012 by University of Illinois Urbana-Champaign physics professor Peter Abbamonte to commercialize an innovative nano-scale scribing technology, which is a technique for carrying out precision lithography via mechanical deformation of metallic surfaces. Learn more at https://www.inprentus.com/.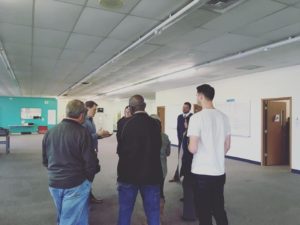 What is Manufacturing Day?
Manufacturing Day® is a celebration of modern manufacturing meant to inspire the next generation of manufacturers and occurs on the first Friday in October. Manufacturing Day addresses common misperceptions about manufacturing by giving manufacturers an opportunity to open their doors and show, in a coordinated effort, what manufacturing is – and what it isn't. Learn more at 
http://www.mfgday.com/
.
Illinois Manufacturing Highlights:
* Manufacturing is the third largest industry in Illinois by employment with more than 580,000 workers.
* Illinois is the fourth largest manufacturing state in the nation by output.
* Manufacturing makes up 93.6% of all Illinois goods exported.
Special thanks to The Atkins Group, our official sponsor of Illinois Manufacturing Day / Month in Champaign County.