Champaign County EDC Announces Elmore as New SBDC Director
The Champaign County Economic Development Corporation is pleased to announce Don Elmore as the new Director of the Illinois Small Business Development Center at Champaign County EDC. Elmore was chosen as the top candidate after a search and evaluation that included EDC Board members and community leaders. Elmore's first day of work is set for Monday, March 2, 2015.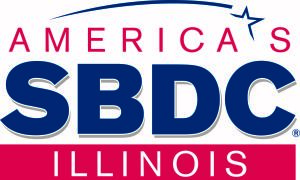 As the SBDC Director, Elmore will be responsible for creating and managing programs to expand small business development opportunities in the community including minority and women owned businesses. He will also develop, coordinate and administer SBDC programs and activities, develop appropriate programs for client groups, and provide client counseling.
"Don has the best combination of small business operation and advising experience to operate the SBDC and provide business assistance to new and established small businesses," said Craig Rost, EDC Executive Director. "The SBDC utilizes federal SBA funding and state DCEO program management and funding to provide free advisory help to any area resident interested in starting a small business or growing their existing business. Don is well qualified to provide these services and advance the SBDC mission and reach."
"I feel excited and very fortunate for the opportunity to work with small businesses in our community," stated Elmore. "Craig Rost and the EDC staff already do a great job of advancing business and economic development in the area, and I will use my skills, experience and energy to make this Small Business Development Center the most accessible, effective resource in the community for anyone who wants to start or grow a small business. Our area offers a great environment for developing businesses of all kinds. I look forward to doing my part in making our business environment even stronger."
To learn more about the Illinois Small Business Development Center at Champaign County EDC or schedule an appointment with an advisor, visit www.cusbdc.org.
About the Illinois Small Business Development Center at Champaign County EDC:
The mission of the Small Business Development Center at Champaign County EDC is to assist in job creation, support entrepreneurship, business start-up, expansion, productivity, and to sharpen small business management in the region. Our organization and partners accomplish this through one-on-one counseling, technical assistance, training seminars, information provision, networking opportunities and business development and real estate expertise.
The Illinois SBDC at Champaign County EDC is funded in part through a cooperative agreement with the U.S. Small Business Administration, Illinois DCEO, the University of Illinois and Champaign County Economic Development Corporation.
###
Contact:
Carly McCrory, Communications Director
Champaign County Economic Development Corporation
(217) 359-6261
carly@champaigncountyedc.org
Press:
Elmore to lead Small Business Development Center, The News-Gazette