EDC Hosts DCEO for Manufacturing Tours in Celebration of Illinois Manufacturing Month
In celebration of Illinois Manufacturing Month, we were honored to host the Illinois Department of Commerce & Economic Opportunity on Monday, October 26 to showcase products & innovation Made in Champaign County.
Our visits included the Early College & Career Academy (ECCA) at Parkland College, Flex-N-Gate, Clarkson Specialty Lecithins, University of Illinois Research Park, EarthSense, TEKMILL, PSYONIC, and Serionix.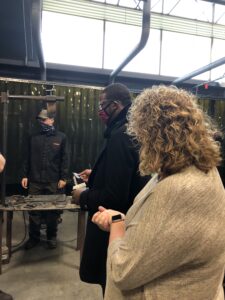 Early College & Career Academy (ECCA) at Parkland College
The Early College and Career Academy (ECCA) is a program for high school juniors and seniors to earn credits that count toward a high school diploma and college, all while gaining skills in different Parkland College degree programs, including manufacturing.
The Early College and Career Academy (ECCA) is a joint effort of Education for Employment System #330 (a K-12 Career and Technical Education cooperative) and Parkland College.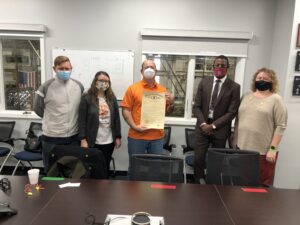 Flex-N-Gate
Starting with aftermarket parts in 1956 and moving into O.E. in 1968, Flex-N-Gate produces the highest quality products and systems for the automotive industry. With their extensive plastics, metals and mechanical assemblies experience, they persistently strive for continuous improvement and on-time delivery of defect-free products. They provide their customers a comprehensive solution using their collective resources of product engineering, project management, testing, stamping, welding, molding, painting, plating, assembly and shipping.
A global platform with 64 integrated manufacturing facilities in United States, Brazil, China, Argentina, Spain, France, Germany, Mexico and Canada that provide clients with improved quality, efficiency, cost and control. Flex-N-Gate has 7 North American testing facilities for both lighting and bumper testing and validation. They have 4 engineering centers around the world working with each of their component divisions. With over 24,000 associates world-wide (HQ in Urbana) they can build components and deliver them anywhere.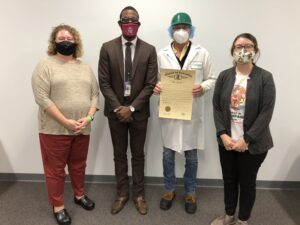 Clarkson Specialty Lecithins
As of July 2018, Clarkson Soy Products, LLC changed its name to Clarkson Specialty Lecithins. Their company, which offered the world's first certified organic soy lecithin since it was founded back in 2002, continues to operate with the same structure, ownership and staff. They have always used an entirely natural process without any synthetic solvents, offering commercial quantities of soy and sunflower lecithin with excellent quality. During their first decade in business they focused on growth in the Certified Organic food ingredient market, and in their second decade of business they continue to expand their ability to meet their customers' needs by offering an ever-expanding line of lecithin products that meet current requirements for quality and food safety – including the World's First Natural Lecithin.
Clarkson Specialty Lecithins is the only company dedicated to lecithin produced in North America, from either of their two U.S. plants located in Cherokee, IA and Champaign, IL, supplying both Non-GMO and Certified Organic lecithins. They currently ship to four continents, in quantities from 10 lb. buckets to 50 lb. packs, to container loads and truck loads. They have distribution in Canada and the EU, and soon in other regions and countries around the world.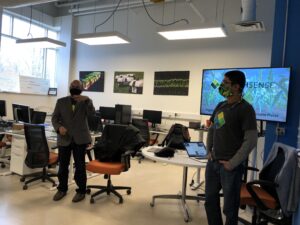 EarthSense at University of Illinois Research Park
EarthSense is creating dramatic new possibilities for crop breeders, plant protection products developers, crop scientists, and field agronomists. Their first robot—TerraSentia—improves the quantity, accuracy, cost and speed of in-field plant trait data collection, especially for under-canopy traits that cannot be obtained from aerial data. Their machine vision and machine learning based analytics seamlessly convert field data to specific, actionable information about plant-traits. Following their successful 2019 field season, they have improved TerraSentia hardware, software, and analytics based on these pioneering users' experience.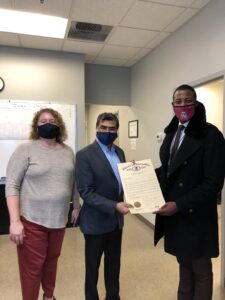 TEKMILL at University of Illinois Research Park
Since 2015, TEKMILL has been passionately serving its clients with top-tier design engineering locally in Central Illinois and with a growing number of clients across the nation. Wanting to bridge the gap between engineering and manufacturing for early stage companies, founder Gary Durack envisioned a firm that could bring ideas to life from the initial design to full scale production. He found the need for this beneficial pairing of services was greatest among startups and tech entrepreneurs. Building a reputation for excellence and flexibility, TEKMILL has also become the solution for industry leaders needing a collaborative partner in product development.
Strong design and excellence in manufacturing have put TEKMILL in a class of its own. TEKMILL's deep engineering expertise has significantly accelerated businesses in the life sciences, medical, automotive, industrial, and automation industries. Whether a client needs rapid prototyping, parts re-engineering, product development, or large-scale manufacturing, TEKMILL is ready to deliver.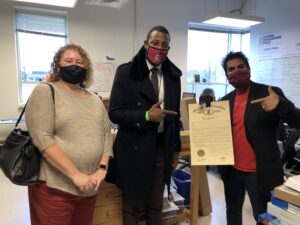 PSYONIC at University of Illinois Research Park
With the Ability Hand™, PSYONIC is redefining what it means to be human for individuals with limb differences. It's not just about what their users can achieve, it's beyond that. They've developed an affordable and accessible prosthesis with unique bionic abilities—that surpass human capabilities—providing individuals with technology superior to anything else currently on the market. The Ability Hand is the only multigrip bionic hand Made in the USA.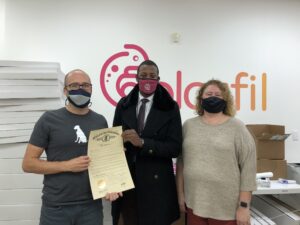 Serionix
Serionix originated from the University of Illinois at Urbana-Champaign in 2011 through coordinated efforts by Professor James Economy, James Langer and Weihua Zheng.
Through years of extensive research and development, their team has developed an award-winning filtration technology that has received support from the Army, the National Science Foundation, and NASA in excess of $3M.