Facebook Live Q&A: Unit 4 Referendum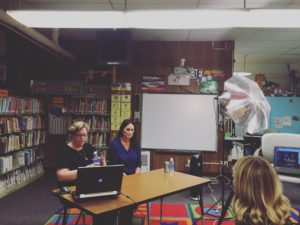 In advance of the November 8th election, Champaign Unit 4 Schools—in partnership with us and chambanamoms.com—will host a live Facebook Q&A on the school facilities referendum next Monday, October 17th. The hour-long broadcast will take place on the Unit 4 Facebook page starting at 8:30 p.m. Community members will have the opportunity to gather information and ask questions about the school facilities referendum that will impact six of the District's campuses.
Board of Education Vice President Amy Armstrong and Member Kathy Richards will host the chat and take questions from participants. We'll help facilitate the discussion.
Learn more: http://www.champaignschools.org/news-room/article/15091