Honoring a Student Innovator Who Worked to Help Others, Alexis Wernsing Innovation Award to be Presented at Innovation Celebration 2016
The University of Illinois Office of Technology Management, Champaign County Economic Development Corporation, and organizers of Innovation Celebration are pleased to announce a new award to be given at Friday's event.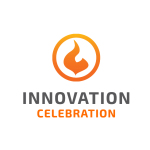 The Alexis Wernsing Innovation Award recognizes an individual or team from the University of Illinois that has channeled their experience living with a disability into positive change through the creation of new products, environments, or protocols that enhance quality of life.
The award honors the memory of Alexis Wernsing, a University of Illinois art history student and aspiring teacher who was working on a voice amplification system for the disabled when she passed away in 2015. To help realize her dream of teaching and to aid others who also have difficulty projecting their voices, Alexis had been collaborating with a team from the College of Fine & Applied Arts and the Division of Disability Resources & Educational Services on a wheelchair voice amplifier called AmpliMy. The team received proof-of-concept funding from the Office of Technology Management to develop a prototype.
Her dedication to innovation as a force for good inspired the award, which will be part of the annual Innovation Celebration. This first year the award will be presented to her family in her memory. In subsequent years a call for nominations will go out alongside the other award categories.
The 11th annual Innovation Celebration will be held on January 22, 2016 at 5:30 pm in the lobby of Krannert Center for the Performing Arts. The event recognizes those that have made significant contributions, taken risks, and provided leadership to ensure the continuing economic success of Champaign County, the ongoing success of the University's economic development mission, and the growth of entrepreneurial talent and energy in our community. A total of 10 awards will be handed out on Friday evening, recognizing and honoring 24 finalists.
Innovation Celebration is free to attend and open to the public. Learn more and RSVP at www.innovationcelebration.com.
The EDC is pleased to work with the following sponsors of Innovation Celebration 2016: the University of Illinois' Technology Entrepreneur Center, Research Park, Office of Corporate Relations, and Office of Technology Management, along with Krannert Center for the Performing Arts, Parkland College, Singleton Law Firm, Serra Ventures, Pavlov Media, BRG Sports, City of Champaign, Village of Rantoul, Martin Hood Friese & Associates, EpiWorks, Illinois Applied Research Institute, Fox Development Corporation, Ramshaw Real Estate, Illinois Small Business Development Center at Champaign County EDC, U of I Employees Credit Union, Surface 51, M2 on Neil, and McDonnell Boehnen Hulbert & Berghoff.
 ###
Contacts:
For more information about the Alexis Wernsing Innovation Award:
University of Illinois at Urbana-Champaign
Office of Technology Management
Nicole Nair, 217-244-5011
nnair@illinois.edu
For more information about Innovation Celebration:
Champaign County Economic Development Corporation
Carly McCrory, 217-359-6261
carly@champaigncountyedc.org