Innovation Celebration 2016: Save the Date + Nominations Open
We are pleased to announce the 11th Annual Innovation Celebration in recognition of those individuals and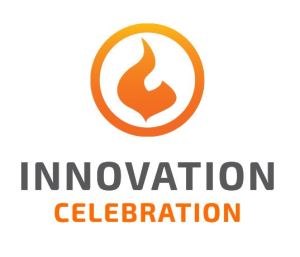 organizations that have made significant contributions, taken risks, and provided leadership to ensure the continuing economic success of Champaign County, the ongoing success of the University's economic development mission, and the growth of entrepreneurial talent and energy in our community.
January 22, 2016
5:30-8:30 pm
Krannert Center for the Performing Arts Lobby
The awards have been established to recognize the various ways in which individuals and organizations have utilized innovation, creativity, and leadership for entrepreneurial endeavors and economic development in the community. Please nominate as many people/organizations as you would like. Nominations will be viewed and judged in early December 2015 by a panel of past winners, sponsors and community & university leaders. Finalists will be announced soon after.
To learn more about the event, nominate someone, view past award winners, watch our videos, and RSVP, visit our event website.
#INNCEL
Interested in sponsoring the 2016 event? Email Liz Kellner (Innovation Celebration Committee Chair) for more information.
Nominations are open to the public and will be accepted through November 27, 2015.