Inprentus designs, manufactures, and sells x-ray and EUV diffraction gratings for use in synchrotron radiation facilities and industrial applications.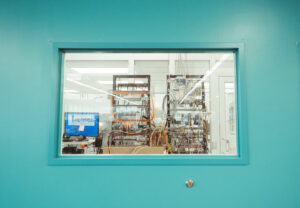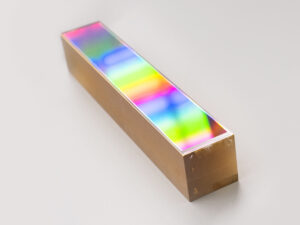 Inprentus was founded in June 2012 by University of Illinois Urbana-Champaign physics professor Peter Abbamonte to commercialize an innovative, dual-atomic microscope scribing technology, which is a technique for carrying out nano-scale lithography via mechanical deformation of metallic surfaces.
Learn more at https://www.inprentus.com/.
---
Products made by Inprentus: Custom Blazed Diffraction Gratings
Fun facts about the company:
They sell their gratings to customers around the world, including China, Japan, Australia, India, Spain, Germany, Switzerland, and Brazil.
In June 2020 they created their largest grating ever (and the largest one that they know of in existence!) – measuring over 1/2 meter long, or about 20 inches.
Their gratings are ruled with a density of up to 6,000 lines per millimeter (meaning that they are able to scribe 6,000 lines in just 1 tiny millimeter).