Silgan Closures is a leading worldwide manufacturer of both metal and plastic closures for consumer goods products. Their products include: steel and aluminum containers for human and pet food and general line products; metal and plastic closures and dispensing systems for food, beverage, health care, garden, personal care, home and beauty products; and custom designed plastic containers for personal care, food, health care, pharmaceutical, household and industrial chemical, pet food and care, agricultural, automotive and marine chemical products.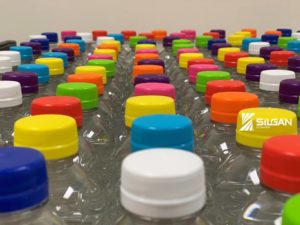 Here in Champaign they manufacture plastic closures for the food and beverage industry, such as sports drink, water, juice and dairy products. They strive toward sustainability by reducing their carbon footprint, selecting like-minded suppliers, and by providing as many recyclable products as possible. Their recent energy-efficient lighting retrofit is generating an annual savings of 953,000 kilowatt-hours, the equivalent of 658 metric tons of CO2 per year at a single facility.
Learn more at https://www.silgancls.com.