MakerGirl Goes Mobile
Thanks to a successful Kickstarter campaign, MakerGirl has gone mobile! Since hitting the road on June 1, the team has hosted over 20 3D printing sessions and impacted over 300 girls across the country.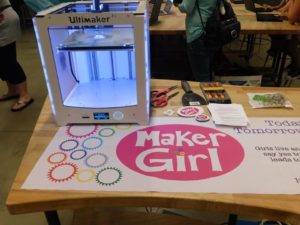 MakerGirl is a start-up out of the University of Illinois at Urbana-Champaign that inspires girls from the ages of 7 to 10 to be active in science, technology, engineering and math (STEM) fields through 3D printing sessions. These sessions give girls the opportunity to creatively design on the computer and then watch their designs physically come to life.
MakerGirl is a 2016 Innovation Celebration award finalist.
Follow the trip on their website & stay up-to-date with photos on their Facebook page.