#MFGday16 – Manufacturing in Champaign County
In honor of National Manufacturing Day 2016 (#MFGday16), here's a look at the Manufacturing Industry in Champaign County:
7,444 jobs (2016)
$59,285 average earnings per job (2016)
154 establishments (2015)

*A single physical location of some type of economic activity (a business), used for reporting purposes in government data sources. A single company may have multiple establishments.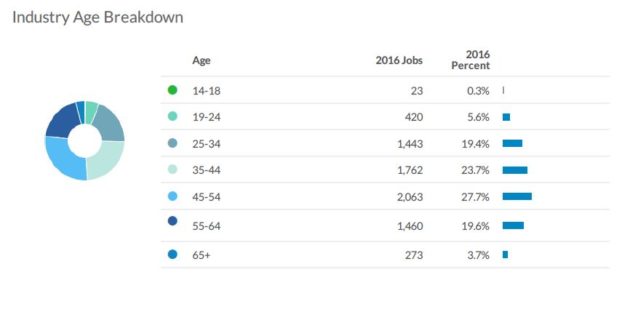 Interested in products and innovation Made in Champaign County (#MadeInCC)? Here's a look at a few:
Diffraction Gratings by Inprentus
Neurally-controlled Prosthetic Hands by PSYONIC
View more Made in Champaign County products here.
Data via EMSI.