Millennial Entrepreneurs Event to be Held May 1st
Contact:
Carly McCrory, Communications Director
Champaign County Economic Development Corporation
(217) 359-6261
carly@champaigncountyedc.org
www.champaigncountyedc.org
@CHCEDC
CHAMPAIGN, IL – Enterprising youth and their impact on economic development will be the topic of discussion at two events to be held on May 1, 2013 starting at 3 pm at the Thelma Keller Convention Center in Effingham, IL.
The Millennial Entrepreneurs presentation, by Jack Schultz from Agracel, Inc./Boomtown Institute and local educator Craig Lindvahl, will show how communities are making connections between young people and economic development in rural communities.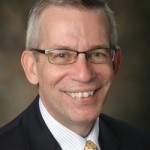 Craig Lindvahl developed and has taught the Creating Entrepreneurial Opportunities (CEO) special high school course on entrepreneurism. As a result of his work with the innovative CEO class, he was recently named the Illinois "teacher-preneur" of the year. Effingham County has over 20 new businesses started as a direct result of this course, and more importantly, it has transformed the lives of the young people who have taken this accredited course. The presentation will focus not only on CEO and other approaches from around the country, but will also include:
Towns transformed by entrepreneurs
Current research on Entrepreneurism in America
Examples of supercharged Millennials
How to stay connected with our youth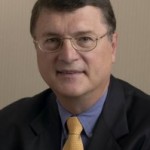 Jack Schultz is an entrepreneur and author whose research has been published in USA Today, Forbes, Business Week, and other publications. Jack is a past recipient of the Ernst and Young's Entrepreneur of the Year Award and also of the Beta Gamma Sigma International Medallion for Entrepreneurship for his many accomplishments, fueled by his passion for rural America. In 2007 his book Boomtown USA: The 7 ½ Keys to Big Success in Small Towns was added to Forbes magazine's list of Books to Get Rich By.
Sponsors for this event include: East Central Illinois Development Corporation (ECIDC), Champaign County Economic Development Corporation, East Central Illinois Economic Development District, Midland Institute for Entrepreneurship, Agracel, Business Solutions Center at Eastern Illinois University, and the Thelma Keller Convention Center of Effingham.
Registration is only $10, which includes hors d'oeuvres. Please RSVP by Friday, April 19th to Jean Anne Grunloh at 217-540-3517 or via email to jgrunloh@lakeland.cc.il.us. Please provide your name, address, title and organization. Cash or check, payable to ECIDC, will be accepted at the door or can be mailed to ECIDC, 1204 Network Center, Effingham, IL 62401.
The second event is the Creating Entrepreneurial Opportunities (CEO) Trade Show, to be held at 5 pm at the Effingham Performance Center. Students in the current CEO class at Effingham High School will highlight new start-up businesses they have created over the last year.
For questions or more information, contact Jean Ann Grunloh, Executive Director of the East Central Illinois Development Corporation at 217-540-3517 or via email at info@ecidc.com.