U.S. Customs and Border Protection General Aviation Facility Being Constructed at Willard Airport
SAVOY, IL (AUGUST 8, 2019) – Construction is underway on a new state-of-the-art U.S. Customs and Border Protection (CBP) General Aviation Facility (GAF) at Willard Airport. The facility, funded through Flightstar, will allow for international General Aviation to arrive directy at Willard without having to pass through customs at another airport.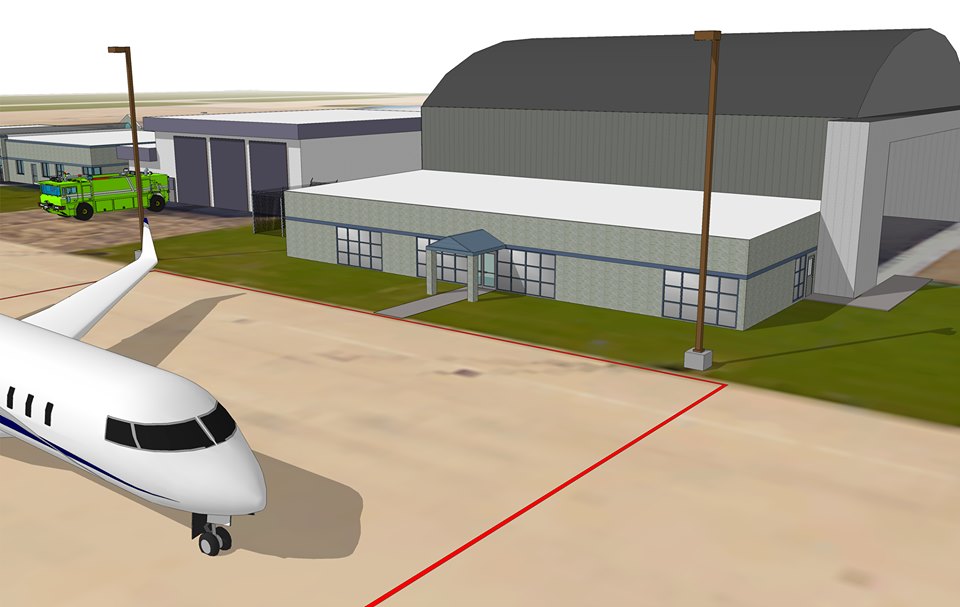 "This future CBP facility is an additional step in Flightstar's ongoing push for improvements to our community airport. Having a GAF allows our international customers to arrive directly to Willard Airport without the need to clear customs at an alternate airport," stated Bill Giannetti, Flightstar President. "This facility will open new opportunities in the international aviation market while serving this area and its users."
While the facility will not serve Willard's commercial operations, it will make the airport a more attractive destination for corporate and chartered flights.
"This facility is being constructed and fully funded by Flightstar, resulting in no cost to Willard Airport or the University. We value our continuous partnership with Flightstar, and their ongoing efforts to improve the facilities and services at Willard Airport," said Tim Bannon, Executive Director of Willard Airport. "We hope this addition will make our airport and community a more attractive place to conduct business." The GAF, located next to the Willard Aircraft Rescue and Fire Fighting station, should be fully functional in early 2020.
###
Press:
Customs facility for private flights under construction at Willard Airport, The News-Gazette
New Customs and Border Protection facility at Willard Airport, FOX Illinois 55/27