Water Tower Accolades – Champaign Named Top 12 in Country
What month are we most looking forward to in 2017? October!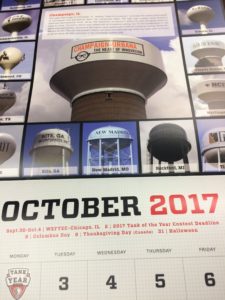 Tnemec Company holds a contest each year for the best water tower designs in the country. Our You're Welcome design on Illinois American Water's new tank made the Top 12 in the country & will be featured in Tnemec's 2017 calendar.
You can request a free copy of the calendar here.
Learn more about Illinois American Water's new water tank, located at 2814 Hundman Drive in Champaign, here.