News
Airport Study Released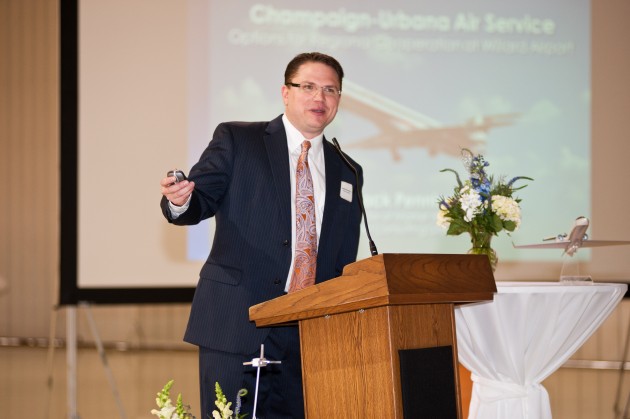 The Economic Development Corporation of Champaign County contracted Sixel Consulting Group to review the current governance of University of Illinois Willard Airport. The Corporation offered several reasons for commissioning this study, including determining a more efficient governance structure to remove layers in the decision-making process, reducing the overall cost of governance, giving the regional community Read more »
Gill Athletics 6th Annual Pole Vault!
The sixth annual Gill Factory Vault! pole vault competition was held at Gill Athletics Factory in Champaign, Illinois on July 2, 2011. 86 athletes competed in the open vault and 31 attended the symposium. Among the athletes were Olympians, Derek Miles (2004 & 2008) and Erica Bartolina (2008), and Olympic trainee, Becky Holliday. Gill Athletics Read more »
EnterpriseWorks recognized by Inc.com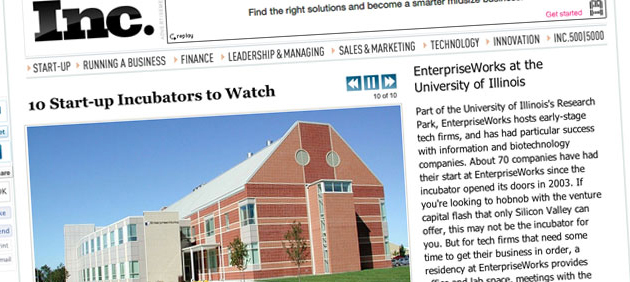 EnterpriseWorks at the University of Illinois has been named to Inc.com's "Ten Start-up Incubators to Watch". More than 65 companies have had their start-up in EnterpriseWorks since it opened in 2003. Being a resident of EnterpriseWorks provides office and lab space, consultations with three of the incubator's experienced entrepreneurs-in-residence and availability of student interns from Read more »
UC2B Takes the Next Step
The Urbana-Champaign to Broadband project has taken the next step. Both the Urbana City Council and Champaign City Council have approved plans to proceed with the project. The fiberoptic infrastructure plans will provide Champaign County with extreme high-speed internet access that will launch our community into the supremacy of all tech communities.
Champaign-Urbana ACCRA Cost of Living Index Report
Champaign,IL– The American Chamber of Commerce Research Association (ACCRA) Cost of Living Index has been released for the first quarter of 2011. The following chart shows how Champaign-Urbana compares to other cities in theUnited States, with 100 being the federal average in each category. The information is gathered by Economic Development Corporation (EDC) employees in Read more »